Board of Finance (Incumbent)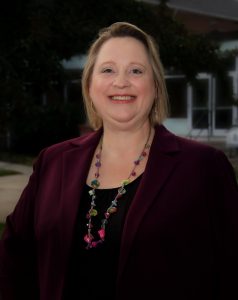 As a Board of Finance incumbent, Karen Foster (no relation to Board of Finance candidate Dalene Foster) is ready and eager to continue using her experience creating and tracking budgets to help support education, safety, and disciplined financial stewardship in Bethel. Her goals include maintaining Bethel's AAA rating and high quality of life.
Whether municipal, corporate, or non-profit, she believes in treating money as if it were her own to create and maintain a responsible budget. She is dedicated, tenacious, and skilled in gathering information and data and analyzing that data to make sound decisions.
She has been involved in town issues since she started going to Planning and Zoning meetings around 15 years ago when the property at 32 Hickok first came up for development. She enjoyed researching and presenting questions to Planning and Zoning with the ultimate result being that the town purchased that property, and it will remain open space.
In addition to serving on the Board of Finance, she also serves as treasurer and sits on the board of two separate nonprofit corporations. She is involved in the Bethel High School Marching Band Boosters and sits on the executive board as treasurer. She is also treasurer of Danbury Area Refugee Assistance. 
She recently retired after 30 years at Revlon/Elizabeth Arden as a Business Analyst and Project Manager in the IT department. She has lived in Bethel for 23 years with her husband and three children.