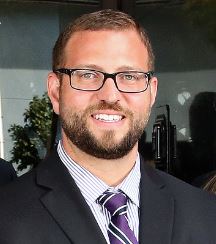 Dear Friends & Neighbors,
I am extremely proud to serve as the Bethel Democratic Town Committee Chairman, a position I have held since March of 2012.  Our Committee's primary purpose is two-fold: identify and elect worthy Bethel Democrats to municipal office; and to encourage all Bethel Democrats to participate in the civic  process.
In accordance with the above-stated purpose, 2023 proves to be an important year for Bethel Democrats.  On November 7, 2023, Bethel voters will take to the polls and choose candidates to fill integral roles within our town government.  The election of candidates will shape Bethel's immediate future and will have an effect on all Bethel residents.  I urge Bethel Democrats to get involved, stay informed and participate in sculpting our Town, State and Nation.
If you are new to Bethel, or a longtime resident looking to participate, or simply interested in Democratic politics, please contact us.  We would love to have you as a part of our team and look forward to your input.
"Although our interests as citizens vary, each one is an artery to the heart that pumps life through the body politic, and each is important to the health of democracy".

– BILL MOYERS, The Nation, Jan. 22, 2007
Very truly yours,
Nicholas W. Vitti Jr.
Chairman