Board of Education (Incumbent)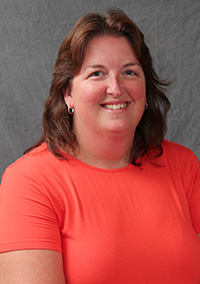 Jen Larsen has served on the Board of Education since 2017 and is now seeking reelection. In addition to her Board of Education experience, she says, "I can fully represent the people of Bethel because I understand the needs of students, parents, and the staff of our schools."
Jen is currently employed as Special Education Preschool teacher in Danbury. Previously, she worked at Head Start in Danbury as lead teacher in pre-K. She has a B.A. in early childhood education, a Masters in Special Education and is working on a Sixth Year degree in Instructional Technology. She is a certified 112 teacher (which allows her to teach birth through kindergarten in Connecticut).
Jen moved to Bethel in 1993, the year she married Stuart Larsen. Her son, Stefan, graduated from Champlain College; her daughter, Claudia, graduated from Mount St. Mary College in Newburg, New York; and her daughter Anna is attending SNHU.
Jen has been active in Bethel's education community since Stefan started school. She has been a PTO officer at Frank Berry and R.M.T. Johnson elementary schools, Bethel Middle School, and Bethel High School, as well as Bethel Central PTO. She served for a total of 18 years.
Jen's involvement in her community extends beyond education. For many years, she has taught religion classes at St. Mary's. She managed Bethel Youth Soccer teams from 2005 to 2010. She is an organized, detail-oriented, careful planner and a life-long learner.