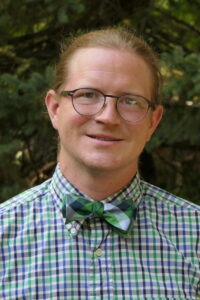 Family Details/ Town of Bethel History, e.g. lifetime resident, longtime resident:
I have been a resident of the town since 1997. I became a homeowner in the town in 2011. I am a graduate of Bethel High School class of 2002
Education:
Undergraduate in History from Fitchburg State College
Masters in Library Science from Southern Connecticut State University
Recent Work History, Description and Titles:
Head of Adult Services at Bethel Library
Town of Bethel and Community Activities:
I volunteered at Bethel Library while studying for Masters Degree.
Other Information/Interests:
I enjoy nature and hiking as well as spending time with my family.
Why you are running for the position sought…What has drawn you to local politics? why you are a good candidate?
As a long time resident of Bethel I would relish the opportunity to serve my town and help to keep it a great place to live and raise your children or to simply visit.
What do you hope to accomplish in this position (i.e., what are your top goals)?
As a member of the Zoning Board of Appeals I would strive to keep Bethel affordable and welcoming to businesses.
What's one thing people might be surprised to learn about you?
I keep and raise chickens.