Planning and Zoning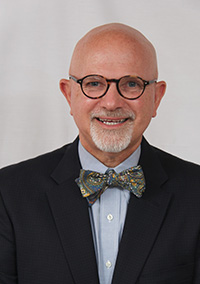 Rob Stowell currently serves as an alternate on the Planning and Zoning Commission and is seeking election to a full seat. He has lived since 1984 in downtown Bethel, where he and his wife, Kathleen, raised their two children. "I have invested in and have been vested in Bethel for 37 years. For goodness' sake, the license plate on my car is 'BETHEL,'" Rob says. "The Planning and Zoning Commission is where I think I can serve my town best simply because that's where the action is. For Bethel to thrive well into the future, it's imperative that we look forward with an eye toward appropriate, affordable, and sustainable growth, both residential and commercial."
On the Commission, Rob plans to continue developing the town's transit-oriented development (TOD) district. "I want to work with all the stakeholders in our town to implement the downtown TOD plan, as well as Bethel's Plan of Conservation and Development, in such a way that Bethel continues to be a desired destination for both potential residents and businesses through thoughtful and appropriate decisions."
Rob is a retired mathematics and science teacher and STEM coordinator. Prior to his teaching career, he worked as an environmental, health, and safety manager for a major chemical/pharmaceutical firm.
He received a B.S. from Quinnipiac University in environmental health and an M.S. from Temple University's School of Pharmacy. He also has credits toward an M.B.A. from Monmouth University.
In past years, Rob volunteered as a soccer coach with Bethel Youth Soccer. He has also served as Cubmaster of Bethel's Pack 54 and an assistant Scoutmaster of Troop 71. He also served our town as vice chair of Bethel's Youth Commission.
"Politics in our quaint New England town can sometimes make MMA fighting look tame in comparison. I'm not a 'blood sport' guy, but I do consider myself to be a 'greater good' kind of guy. I've got big shoulders and a thick skin (teaching will do that for you), and I'm not one to take things overly personally. I genuinely enjoy the opportunity to give back to my town, and I possess the levelheaded thoughtfulness, as well as the varied life skills and experiences to serve Bethel well as a full member of the Planning and Zoning Commission."