Board of Finance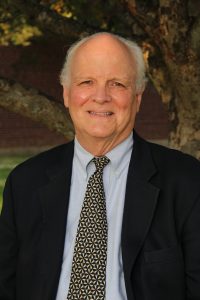 Currently the Board of Finance Vice President, Robert Palmer brings experience, expertise, focus, and vision to serve the people of Bethel. He is running for reelection to help Bethel navigate the financial uncertainty brought about by the pandemic. He plans to continue to help preserve Bethel's AAA Bond Rating, manage debt efficiently to save the town money, and keep taxes as low as fiscally responsible.
In 1983, Robert left Westinghouse Corporation in Pittsburgh to work in Danbury for Homequity —  now Cartus — a prominent worldwide provider of relocation services to corporate and affinity clients. Thirty-four years later, on February 28, 2017, he retired from his position as director of international assignment compensation services.
During his career at Cartus, Robert held management roles in client services, project management, supply chain, account management, and finance. He received his B.A. from Denison University, in Granville, Ohio, and did postgraduate studies and certifications at the University of Pittsburgh.
Robert is married to Donna and has a son, Joshua, who attended Bethel Public Schools. During his early years in Bethel, Robert volunteered to be an assistant coach and, later, a head coach in the Bethel baseball league. While at Cartus, he invested over a decade mentoring two students in association with the Danbury Schools and Business Collaborative. Additionally, Robert has served as a member of the community grant award committee for United Way of Western Connecticut.
As a member of the Board of Finance, he pledges to be a steward of the community's financial resources and to hold the goals of the town above all other interests.