Zoning Board of Appeals (Incumbent)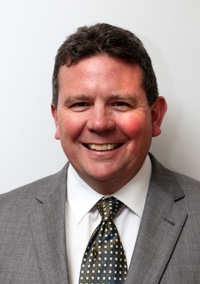 Richard E. Lawlor Jr. is seeking re-election to the Zoning Board of Appeals, of which he is currently chair.
"Being a member of the Zoning Board of Appeals has allowed me to help my fellow Bethelites overcome problems with their property," Rick says. "I enjoy serving the people, and my position allows me to keep local government in check. It is important to always remember, government is here to help, not rule!"
Rick is fire captain and shift commander at the Ridgefield Fire Department and owner of a Bethel family business, R. E. Lawlor Graphics and Printing. He is a past president of the Ridgefield Professional Fire Fighters Association, Local 1739, International Association of Firefighters.
Rick's life is built around an ethic of service. He is president of The Joshua Foundation Inc., a Bethel-based nonprofit organization he co-founded that raises money for children with neurological disorders. Aside from serving on the Zoning Board of Appeals, he is a Bethel justice of the peace. He is an active member of St. Mary Church.
Rick received a Bachelor of Science in public safety from Charter Oak State College. He has attended the Connecticut Fire Academy and the National Fire Academy, and has received training to be a Danbury Hospital EMT.
He and his wife, Christine, have two children, Michaela and Ricky.
"I have lived in Bethel my entire life," says Rick. "I'm proud of my town, and I often tell folks who live nearby, 'It's better in Bethel.'"