Selectman (Incumbent)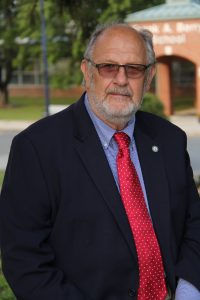 Rich Straiton was elected to the Board of Selectmen 12 years ago, and previously served as chairman or committee member of many of Bethel's major building projects over the past 20+ years.
He began using his expertise for the good of Bethel among the storied administration of Clifford Hurgin.  He served on the Permanent Building Committee, when original additions were made to the Stony Hill Fire Department and the Bethel Police Department.  Since then, Rich has been instrumental in many other Town projects, including renovations to Johnson and Rockwell schools, the Police station, the construction of Bethel Middle School, renovations to the Clifford J. Municipal Center, Frank A. Berry School, and Bethel High School. He is presently serving as  a  member of the Bethel Fire Commission, serving in the position of Vice Chairman.
Rich is an alternate on two regional commissions, the Western Connecticut Council of Government and the Housatonic Resource Recovery Agency.  He has been designated, and served as the acting first selectman during the past twelve years when the first selectman was out of town.
He is a justice of the peace, a constable, and a member of the Danbury Exchange Club.  In 2011, he was honored and received the Board of Education CHAMP Award for his dedicated service to the Town of Bethel.
Rich is a lifelong resident of Bethel, attended Bethel elementary schools, and graduated from Henry Abbot Technical High School.  After graduation, he joined his father's construction business. When  his father retired, he ran the business for the next sixteen years.  During this time he also served as a member of the Connecticut Army National Guard.  
Today, Rich is retired but finds time to drive around Bethel and observe the town's various buildings, public works and road projects.
Rich and his wife Sharon, have been married 25 years and have a blended family of seven children, (all of whom graduated from Bethel Public Schools), nine grandchildren, and two great grandchildren.