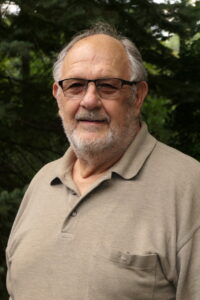 Selectman Richard Straiton has lived in Bethel all his life. He attended Bethel grammar
schools and went on to Henry Abbott Technical School where he graduated from the
Electrical Department, graduating with the Danbury Housatonic Wiring Association
award. Upon graduation he joined his father in the family business. He worked as an
electrical and plumbing apprentice and went on to receive his license in both fields,
also obtaining his CT. Contractor's Remodeling License. Upon the retirement of his
father he continued the business for 16 years. He was then employed by Bethel
Health Care as Facility and Building Manager for 22 Years.
Rich served six years in the Connecticut Army National Guard and was discharged
with the rank of E7 Sergeant.
Rich was elected as a member of the Bethel Board of Selectman in 2009 and has
remained a member since.
Rich has served on many building committees in the Town of Bethel. He served on the
Permanent Building Committee for many years. He chaired the building of the Bethel
Middle School and chaired the renovations of the old middle school which is now the
Clifford J. Hurgin Municipal Center. When it came time to renovate the Frank A. Berry
School he was there to serve. He also had the distinction of being on the "first"
committee to renovate the Bethel High School. Rich was asked to serve on the Public
Site and Building Committee as the Town Representative for the renovation of
Rockwell and Johnson schools. He presently serving as a member of the Fire
Commission.
In 2011, he received the Bethel Schools CHAMP award for his dedication to the Town
of Bethel.
Rich also serves as a Justice of the Peace and a Constable for our Town.
He is a member of the Danbury Exchange Club.
Rich and Sharon have been married 29 years and have a blended family of seven
children (all of which graduated from Bethel Public Schools), seven grandchildren and
two great grandchildren.