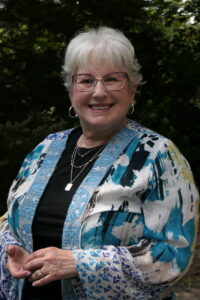 Family Details/ Town of Bethel History, e.g. lifetime resident, longtime resident:
Lived in Bethel since 1985, part of the community since 1979 (husband's dental practice); children raised in Bethel and educated here kindergarten through high school
Education:
1993 MA Sacred Music/Ordination Hebrew Union College-Jewish Institute of Religion Debbie Friedman School of Sacred Music, NYC;
1975 BA Brooklyn College, NYC
Recent Work History, Description and Titles:
2023+ Cantor Emerita, United Jewish Center, Danbury, CT
1995-2023 Cantor, United Jewish Center, Danbury, CT
Town of Bethel and Community Activities:
Member Bethel Democratic Town Committee
Leadership Positions and Governmental positions held, if any:
Current P&Z Commissioner
Other Information/Interests:
Opera
Social Media
Social Activism
Now that I have been a full Planning & Zoning commissioner for a few years, I have witnessed:
too much reliance on developers' "we hope to, we plan to …" that were simply empty promises used to placate concerns. That has to stop. "Trust but verify" has to be our way forward;
commissioners praising developers during presentations. This has to stop (I've tried unsuccessfully) because they are giving the appearance of approval before fully considering all the details and consequences of decisions. We cannot give the appearance of favoritism or prejudice;
too many commissioners ignore the reality that "past performance by developers may indeed guarantee future results." I have voted down 8-30 applications because I truly believed – based on a developer's past performance – that there were health and safety issues;
too many decisions (i.e., changes in regulations) that have backfired and needed to be rescinded.
What has drawn you to local politics?
I have always believed "think globally, act locally." Bethel needs passionate activism.
Why are you a good candidate?
I am very vocal about my love for Bethel and passionate about the future of this beautiful town that has been so good and such a blessing to my family.
What do you hope to accomplish in this position (i.e., what are your top goals)?
I want to make sure that Bethel continues to grow with care and love so that we can entice people to move and create lives here.
I want to continue to grow the downtown and Route 6 corridors with housing and commercial enterprises.
I want to work closely with Dr. Carver, etc., to understand how our decisions and deliberations affect the public schools and infrastructure.
I want to maintain the loving nature of our town while making sure that we have enough affordable housing for people who want to remain here or move to our community.
I want to make sure that all decisions and documents are written carefully so that there are no unintended consequences.
I want to hold developers to the highest standards, making sure that new neighborhoods are developed with compassion so that adjacent neighborhoods are not affected negatively.
I want to ensure that i's are dotted and t's are crossed.
I want to get Bethel to the point that we don't have to worry about the overriding 8-30G statute.
What's one thing people might be surprised to learn about you?
Despite evidence to the contrary, I am actually quite shy when I'm in large groups of people I don't know very well!