Treasurer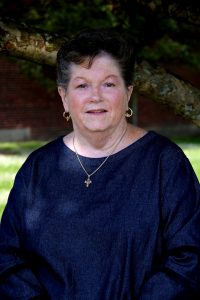 As the current Bethel Treasurer, Pat Smithwick makes it her business to inform the people of Bethel what it takes to run this community in the fiscally responsible way that earned us a AAA+ rating.
She brings a wealth of experience to the Treasurer position. Pat is already familiar with Bethel's balance sheets, having served on the Board of Finance from 2011 to 2015. In addition, she has served the town as a member of the Economic Development Commission and the Bethel Emergency Preparedness Committee. She is a member of the Northwest Regional Workforce Investment Board.
Pat has been active as part of the business community. She was the president of the Bethel Chamber of Commerce for ten years. She was the owner of Bethel Baby Boutique, which she opened in 1997 and operated until she sold it in 2008. She was also the community liaison for the Bethel Visiting Nurse Association, where she did marketing and grant writing. 
Pat grew up in the Bronx, raised her family in Yorktown Heights, and worked many years as an office administrator before moving to Bethel, She is a member of St. Mary Parish, and enjoys gardening, dancing, and watching her children and grandchildren grow into caring and productive people.