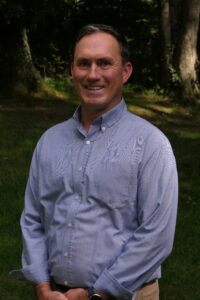 Family Details/ Town of Bethel History, e.g. lifetime resident, longtime resident:
Bethel resident since 2005. My children are fifth generation Bethel.
Education:
MS, Non Profit Administration LSU Shreveport
BS, History Charter Oak College
Recent Work History, Description and Titles:
I have worked in the nonprofit sector for over twenty years in the areas of education, mental health, conservation and violence prevention. Over the course of my career I've raised over $30 million dollars, restructured organizations to be more efficient and financially solvent. Currently I serve as the Director of Development for Junior Achievement of Greater Fairfield County.
Town of Bethel and Community Activities:
Bethel Land Trust: Board of Directors
Bethel Youth Soccer: Volunteer coach and manager
Bethel Basketball: Volunteer coach
Bethel Hooligans FC
Junior Achievement: Class teacher Rockwell
Leadership Positions and Governmental positions held, if any:
Board of Education, Bethel CT: 2013-2021
Board Secretary
Chair: Resource Management and Business Operations Committee
Member: Policy Committee
Bethel Charter Revision Committee
Vice Chair 2012 – 2014
Chairperson 2018-2020
Why you are running for the position sought…What has drawn you to local politics? why you are a good candidate?
I believe deeply in Servant Leadership, through my career and personal pursuits I've been able to hone and practice the skills required to lead selflessly. At the root of this belief is transparency, accountability and the ability to put the needs of the community above your own. I possess the experience, education and ethical grounding to serve on Board of Finance.
What do you hope to accomplish in this position (i.e., what are your top goals)?
To bring professionalism to the Board of Finance. In my time on the Board of Education we accomplished two school renovations, navigating COVID19, all while improving education outcomes for the students in the district. This was possible because the Board embraced our fiduciary responsibility to the school district.
My goals are to maintain Bethel's AAA Bond rating so the taxpayers aren't burdened with increased debt service costs. Increase transparency for the Board of Finance ensuring all of our deliberations take place in the public eye and establish a culture of civility.
What's one thing people might be surprised to learn about you?
I've run 11 Tough Mudders.