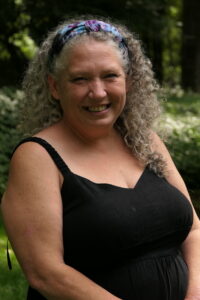 Family Details/ Town of Bethel History, e.g. lifetime resident, longtime resident:
I transplanted to Bethel in 2010 with my husband, Erik and brand new baby
(also Erik) from Mamaroneck, NY
Education:
Graduated Mamaroneck High School
Attended SUNY Genesee
Recent Work History, Description and Titles:
After years of Medical Office Administration, I decided to make a career change so I could have more flexibility for my children. Currently I am a manager at Molten Java and work for Daily Fare bakery at the Bethel Farmer's Market.
Other Information/Interests:
Why you are running for the position sought…What has drawn you to local politics? why you are a good candidate?
I love Bethel. This community has been very generous to myself and my family. Working in both centers of town, I have met so many people who have been here forever as well as lovely people who, like myself, came here for a different life. I want to be part of how our community grows. My children, Erik and Hendrix are old enough now that I can dedicate some time to that desire.
Politics are so polarized now. I feel that the place to change that is on the local level. I want to be a part of solutions, not arguments. I'm honest and open-
minded.
What do you hope to accomplish in this position (i.e., what are your top goals)?
To be a fair listener, help make decisions based on law. I find process fascinating.