Town Clerk (Incumbent)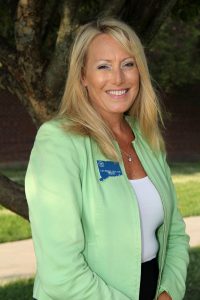 Lisa Bergh has served as the Bethel Town Clerk for 16 years and has worked in the Town Clerk's office for 19 years. She brings a wealth of experience and multiple certifications to the job.
Lisa has been a certified Connecticut Town Clerk since 2005 and received her advanced certification in 2017. She is currently serving as the Vice President of the Town Clerk Association, and she is a former member of the Town Clerk Association Technology Committee. She is a Notary Public, a Justice of the Peace, and a Certified Election Moderator. She also served as a Bethel Youth Commission member from 2006-2018. 
Lisa has been a Bethel resident for 17 years. She has two adult daughters.