Board of Education (Incumbent)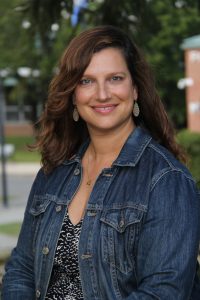 Jennifer Ackerman's experience as a teacher has served her well on the Board of Education, where she has retained a focus on good teaching amid the high-stakes accountability climate in education. She has been a Board member since 2013 and is the current Vice Chair.
"I believe in public education and that with careful resource allocation and a 'children first' mentality, Bethel can be a leader in innovative educational practices," Jen says. "If we want our learners to thrive after high school, we need to teach not only content knowledge but also transferable skills and dispositions that will enable people to take responsibility for their lives."
If re-elected, Jen plans to focus on teacher development, upgrading aging facilities, attending to the emotional well-being of students and staff, and continuing to solicit input from the Bethel community.
Jen has 22 years of teaching experience. Since 2000 she has been employed by the Westport Public Schools, where she has had several teaching roles. Currently, she is a teacher of the gifted and a math intervention teacher. In 2011, Jen was honored by the Connecticut State Board of Education for excellence in teaching, which led to recognition in her district as Teacher of the Year.
Jen received a bachelor's degree in community health education from Western Connecticut State University, and a master's in elementary education from the University of New Haven.
She has lived in Bethel for just over 20 years. Her husband, Peter Ackerman, is a lifelong Bethel resident and a physician assistant with Danbury Orthopedics. Together they have three children who attend Bethel Public Schools. Jen is a Scotty Fund volunteer and a member of the Bethel Women's Softball League. She attends church at St. Mary's.