Planning and Zoning Commission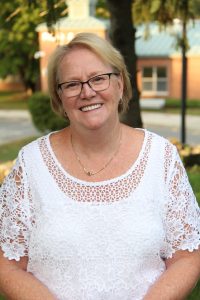 Janet Cosgrove will bring to the Planning and Zoning Commission familiarity with residential and commercial properties as both a business and home owner. She has watched the tremendous changes in town in both commercial and residential building and will provide valuable input to guide the town's growth.
She is a life-long Bethel resident and feels great loyalty to the community. She is a prior business owner and a current multiple home owner. She has served as a Constable to the town, a Justice of the Peace, and as secretary for the housing authority. 
Janet has also coached Bethel Pop Warner Cheerleading and is an active member of the Danbury Drum Corps in their color guard. She was involved in Drum Corps in Bethel through the now deactivated Grassy Plain Drum Corps and Striders Drum Corps.
She is retired after working in the financial and food industries. She is a Bethel High graduate and lives in town with her husband, two children, and three grandchildren.