Planning and Zoning (ALTERNATE)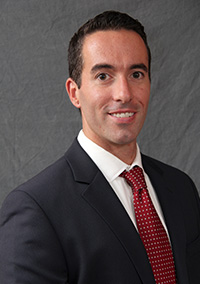 James Naddeo, currently the Vice Chair of the Insurance & Pension Commission, is seeking to serve the people of Bethel as an alternate member of the Planning & Zoning Commission. He is committed to helping guide Bethel through its next phase, including the implementation of the transit oriented development (TOD) plan, and to ensuring that responsible development that adheres to local laws is prioritized, while preserving & protecting our natural environment.
A graduate of the University of Massachusetts, James works as a Sales Executive for an online media company, and is studying to get his real estate agent license in Connecticut.
He and his wife have lived and raised their three children here for the last 10-plus years. He has also volunteered as a coach for the Bethel Youth Soccer Association, Bethel Youth Football, and as a basketball coach for Bethel Parks & Recreation.