Zoning Board of Appeals (Incumbent)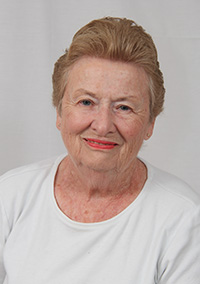 Eileen has served on the Zoning Board of Appeals since 2017. Since 1959 Eileen and her family have been active participants in the life of Bethel. Following her 30-year banking career, during which she held the positions of branch manager, commercial loan officer, auditor, and credit officer, Eileen continued to volunteer her financial expertise to the community, and served a four-year term as a member of the Board of Finance.
Eileen previously served as treasurer of both the Bethel Public Library board of directors and the Friends of the Library. She is a 27-year member of Quota International of Candlewood Valley and was its president in the past. She volunteers on a regular basis at Dorothy Day, and is a former committee member of Bethel's Relay for Life. She was a member of the Western Connecticut Chapter of the American Red Cross for 12 years, serving as its treasurer for six. Eileen is a member of St. Mary Parish, and has four children and nine grandchildren.