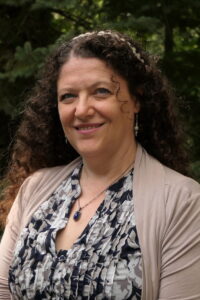 Family Details/ Town of Bethel History, e.g. lifetime resident, longtime resident:
Local parent of two children
18 year resident of Bethel
Education:
Tulane University: BS Psychology
Fairfield University: Masters in School Counseling
Recent Work History, Description and Titles:
Currently self employed as a Mental Health Counselor
Previous employment as a School Counselor
Previous employment as an educator at the Long Beach Aquarium of the Pacific
Town of Bethel and Community Activities:
Leadership Positions and Governmental positions held, if any:
Currently serving as an alternate on the Inland Wetlands Commission
Other Information/Interests:
Hiking, photography, marine biology, mental health
Why you are running for the position sought…What has drawn you to local politics? why you are a good candidate?
For the previous term I served as an alternate on the commission and took that opportunity to learn more about the role and responsibilities of the commission. I feel ready to step up to a full commissioner role at this time. I have been volunteering since childhood in many different capacities and feel it is important to give back to one's community.
What do you hope to accomplish in this position (i.e., what are your top goals)?
Should I be elected to serve as a full member of the commission I hope to expand my ability to support preservation of our local natural ecology and promote responsible development that minimizes impacts on Bethel's critical wetlands habitats.
What's one thing people might be surprised to learn about you?
I was an avid scuba diver in my younger years and have always had a love for nature, especially marine and aquatic life. For several years I pursued that interest working as an education specialist at a public aquarium in CA where there was a heavy focus on conservation, preservation, and water quality.