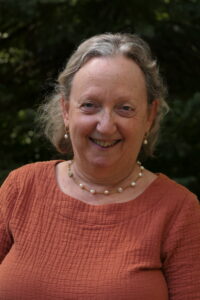 Family Details/ Town of Bethel History, e.g. lifetime resident, longtime resident:
Bethel resident since 2010. Married. Blended family. 4 children. 6 grandchildren ages 1-19.
Education:
BS in Biology, Cornell University
MS in Nursing, Pace University
Teaching certification (Biology and General Science grades 7-12), Manhattanville College
Educational leadership certification, Manhattanville College
Recent Work History, Description and Titles:
Middle school science teacher (21 years). Retired June 2022.
Adjunct professor, Manhattanville College School of Education
Time off to raise children.
Registered nurse for several years, various, locations 1980s and 1990s
Town of Bethel and Community Activities:
Current member of the Bethel Board of Education. On the Board since August of 2018. Community service has always been part of life.
Very active in community activities in Greenwich, when kids were young, before moving to Bethel—Outdoor educator with National Audubon Society, Girls Scouts, PTA, YWCA, League of Women Voters.
Leadership Positions and Governmental positions held, if any:
Just the BOE
Other Information/Interests:
Birdwatching, science, nature, and the environment. Travel. Crafts.
Why you are running for the position sought…What has drawn you to local politics? why you are a good candidate?
I have always been active in my local community. Politics seem like a good way to get to know people in the community, especially since I no longer have children in the schools. It's also a good way to connect with opportunities to help. I have been a member of the Bethel Board of Education for the past five years. During that time, I have actively contributed to our work of supporting excellence in Bethel Public Schools. I have years of experience as an educator and as a parent, which gives me valuable insight. As a result of my many years of experience working in teams and collaborating on committees, I have learned that everyone has something valuable to bring to the table. I am a good listener and value other people's ideas and perspectives. In addition, my science background gives me experience with research and data analysis.
What do you hope to accomplish in this position (i.e., what are your top goals)?
I am committed to working hard as an advocate for Bethel's youth to help ensure that they have an excellent education that prepares them to be successful in college and careers. I also want to help make sure that they have a positive experience while they are in our schools. I hope to build on the progress we have made as a Board of Education and keep the best interests of our students at the center of everything we do.
What's one thing people might be surprised to learn about you?
I'm a very candid person, so I don't think there are many surprises. On the other hand, since I usually work quietly, I think people may be surprised when they see that I can be outspoken when a more vocal approach is necessary.