Board of Finance (Incumbent)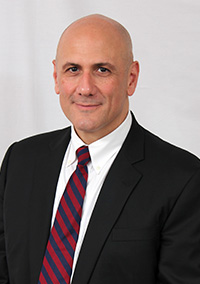 Bob Manfreda has been a member of the Board of Finance since 2016 and the Chairman since 2017. He is a senior finance executive with both the hands-on experience and educational training needed to guide Bethel's finances. He foresaw challenges facing the Town and directed a financial approach that eliminated the Town's reliance on expensive short-term "credit card" debt; saved for important recurring capital needs like fire equipment, police cars and snowplows; and provided for investments in infrastructure like the Johnson and Rockwell School renovations, all while limiting annual tax increases to less than the rate of inflation. Bob will continue to keep Bethel on the fiscally prudent path that contributed to the Town receiving a AAA rating by S&P Global Ratings!
Bob and his family have lived in Bethel for nearly 30 years and he, his wife, Cal, and four children have been active members of the community.