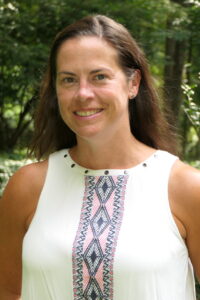 Family Details/ Town of Bethel History, e.g. lifetime resident, longtime resident:
Third generation Bethel resident, Married to another lifetime Bethelite, 3 sons ages 15, 13, 10
Education:
MS Counseling, WSCU
BS Psychology, U of Mary Washington
Recent Work History, Description and Titles:
14th year BMS School counselor
Counseling department Coordinator
LPC, NBCC
Town of Bethel and Community Activities:
BDTC lifetime member, vacancy chair
Bethel PD Juvenile Review Board
Regional Crisis Team member
Mental health and crisis first responder
Bethel Middle School Pillar of the Year
Ben's Bells Kindness Award recipient
Leadership Positions and Governmental positions held, if any:
Two term police commissioner, current Chairperson
Past elected member, Bethel BOE
Past elected member, Board of Assessment Appeals
Justice of the Peace
Other Information/Interests:
Love to be outdoors and active
Reading, biking or hiking w my kids
Why you are running for the position sought…What has drawn you to local politics? why you are a good candidate?
I want to continue the positive relationship that we have developed with the BPD. I have a deep passion for Bethel and work hard to unite our community and strive to make Bethel the best it can be while supporting our constituents and our dedicated police force at the same time. It is important to me to be the bridge between the community and the police and ensure that Bethel is a model of good policing and community partnership.
I am a good candidate because not only do I have 8 years experience, I both live and work in Bethel so I have first-hand knowledge of what our Bethel families are looking for from our PD as well as what kind of support our force needs to properly police our ever growing town.
What do you hope to accomplish in this position (i.e., what are your top goals)?
I strive to continue my work to continue to strengthen the relationship and trust between our citizens and our police department. I also want to work to ensure our department has the necessary resources and funding to continue to effectively police.