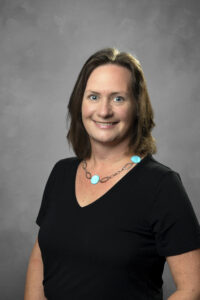 Family Details/ Town of Bethel History, e.g. lifetime resident, longtime resident:
I have two children, a son 16 who is a junior studying precision machining at Henry Abbott Tech and a daughter who is almost 12 and is a 7th grader at Bethel Middle school. I've lived in Bethel for over 18 years since moving here in 2005. Its been an amazing community to bring up my children in.
Education:
Bachelor of Arts, Political Science and Economics, University of Maine, Orono
Masters of Education, Higher Education Administration, University of Massachusetts, Amherst
Recent Work History, Description and Titles:
Chief Communication and Information Officer, Delta Zeta Sorority, 2017 to present
Director of Technology, Delta Zeta Sorority, 2008 to 2017
Assistant Executive Director, Alpha Epsilon Phi Sorority 2005-2008
Special Events Manager, Western CT MS Society, 2003-2005
Director of Chapter Services, Alpha Epsilon Phi Sorority, 2001-2003
Town of Bethel and Community Activities:
Girl Scout Troop Leader, 2016 to 2021
Leadership Positions and Governmental positions held, if any:
Association of Fraternity/Sorority Advisors, Technology workgroup chairman, 2005-2008
Fraternity Communications Association, Annual Meeting Conference Committee, 2019 to 2023, Board member 2023 to present
Other Information/Interests:
I'm very involved in the running community in our area and can often been seen running throughout downtown Bethel.
Why you are running for the position sought…What has drawn you to local politics? why you are a good candidate?
I've seen the impact that growth and development can have in both a positive and a negative way in our community. When I started asking questions about projects impacting my neighborhood, I found out that many other residents don't have the knowledge or the outlets to provide their input on what kind of community they'd like to live in and help grow.
What do you hope to accomplish in this position (i.e., what are your top goals)?
Increase and improve the communication of current projects impacting development in Bethel to provide residents accurate information.
Evaluate and modify the current master plan for the town to make revisions for how life looks now post-pandemic, including TOD and requirements from the State of CT.
Ensure that departments across the town are effectively and efficiently working together towards the same development goals.
What's one thing people might be surprised to learn about you?
I'm on day 1,330 (today) of a mile a day outside. And day 1,400 will be on Sunday November 5, when I run the NYC Marathon.